Discipling Men for Leadership
<![if !vml]>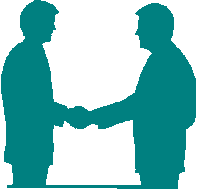 <![endif]>
" … be an example to the believers in word, in conduct, in love, in spirit, in faith, in purity. Till I come, give attention to reading, to exhortation, to doctrine. Do not neglect the gift that is in you, which was given to you by prophecy with the laying on of the hands of the eldership. Meditate on these things; give yourself entirely to them, that your progress may be evident to all. Take heed to yourself and to the doctrine. Continue in them, for in doing this you will save both yourself and those who hear you."
(1 Timothy 4:12-16)
An invitation to Men of the Faith
· to grow together in learning the art
of godly leadership –
· to be men of character, men of the home, <![if !vml]>

<![endif]>

men of the church, men of the workplace.

<![if !mso]><![endif]>

How does one "learn" to take the lead?

How does a man train "to be a shepherd"?

How does he know when he is ready to influence

<![if !vml]>

<![endif]>others for the sake of the gospel?
How does he know
if he is called to the offices
of the Church?
The session of New Covenant offers 3 different modules of classes – each focusing on a different aspect of Christian development. Their plan is to offer the modules repeatedly, year after year, so that men can take the ones that fit into their schedules.
All men, not only those who currently are officers or those nominate for office, but all men of the church are invited to consider attending these courses as time and responsibility allow.
What are the Goals of these Courses?
· To encourage all Christian men to grow in godly character.
· To equip men of marriages and households to exercise true and faithful headship.
· To train and promote prayerful searching for places of service within the church.
· To tutor, coach, and challenge men to the opportunities of teaching, discipleship, and evangelism.
Three Modules of Study
(click on the module number below for more information)
Module 1 - Christian Character, Growth and Discipleship
Module 2 - Reformed Doctrine, Theology and Ecclesiology
Module 3 - Ministry, Leadership and Evangelism